Hans Sennholz Memorial Lecture: February 22, 2019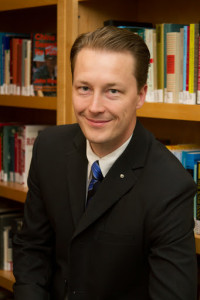 Dr. Per Bylund, Assistant Professor of Entrepreneurship and Records-Johnston Professor of Free Enterprise in the School of Entrepreneurship at Oklahoma State University.
Ludwig von Mises Memorial Lecture: February 23, 2019
Dr. Christopher Coyne, Associate Professor of Economics at George Mason University and the Associate Director of the F. A. Hayek Program for Advanced Study in Philosophy, Politics, and Economics at the Mercatus Center.